Electric Wire Rope Hoist - CD1/MD1
Product Description
Wire rope electric hoist is a kind of small-lifting equipment,It can mounted on single beam overhead cranes,gantry cranes,jib type CD1 hoist as only one normal speed which can satisfy normal application.
1. The normal travelling speed: 20m/min (dual speed 20/6 is optional)
2. Hoist electrics cubicle including low voltage transformer
3. Motor protection IP54 insulation class F
4. Push button box with emergency button
5. Rope guide for use in aggressive environment
6. Remote control is optional, Hook with safety latch
7. hoist is made under the FEM European standard, with planetary gearbox(low noises and free maintenance).
8. The motor and gearbox are installed at the same side, help the hosit to run smoothly and increase of service life.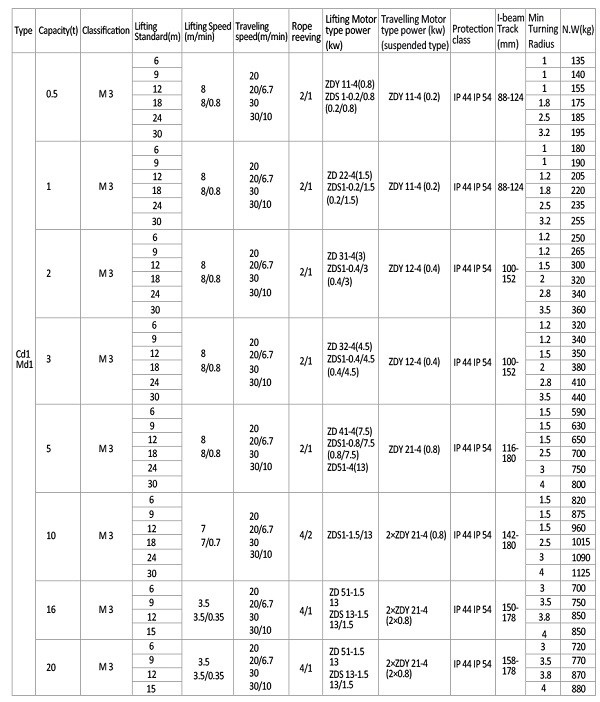 Category: Electric Wire Rope Hoist